SEO stands for Search Engine Optimization – It's the process of optimizing your website, so it fares better in organic search results (i.e., Google, Bing, Yahoo!, etc.). This usually involves doing things that will help your website perform better for specific keywords or keyword phrases. In this article, we will focus on website competitor analysis strategies and how we can benefit our digital businesses.
SEO competitor analysis is one of those times where it's good to have a plan before you start diving into the data. SEO is an ongoing battle between search engine marketers and search engine optimizers to try and outsmart each other. It can be a challenging game to play, but it's the name of the game, so you have to do it if you want to achieve success in search. The more familiar you are with your competitors' SEO strategies, the better off you'll be when it comes time to devise an approach that will help you get ahead of them.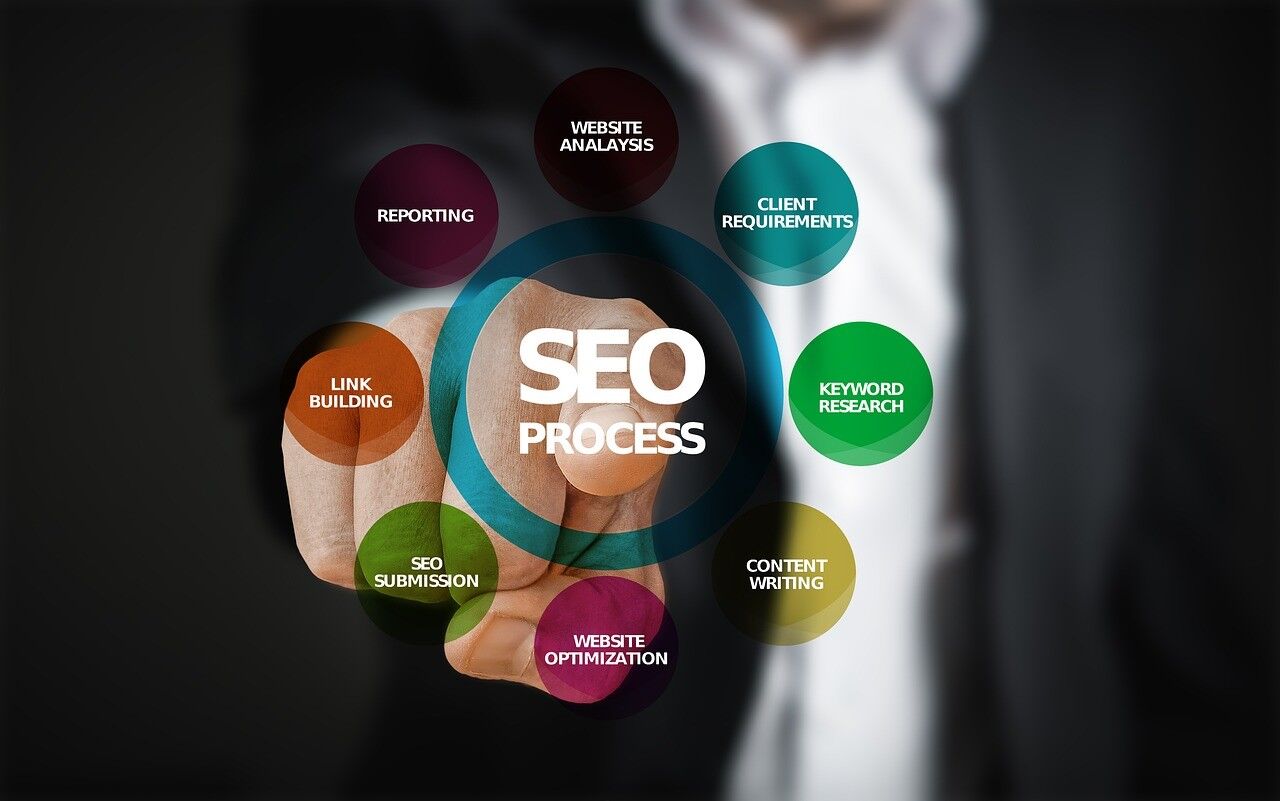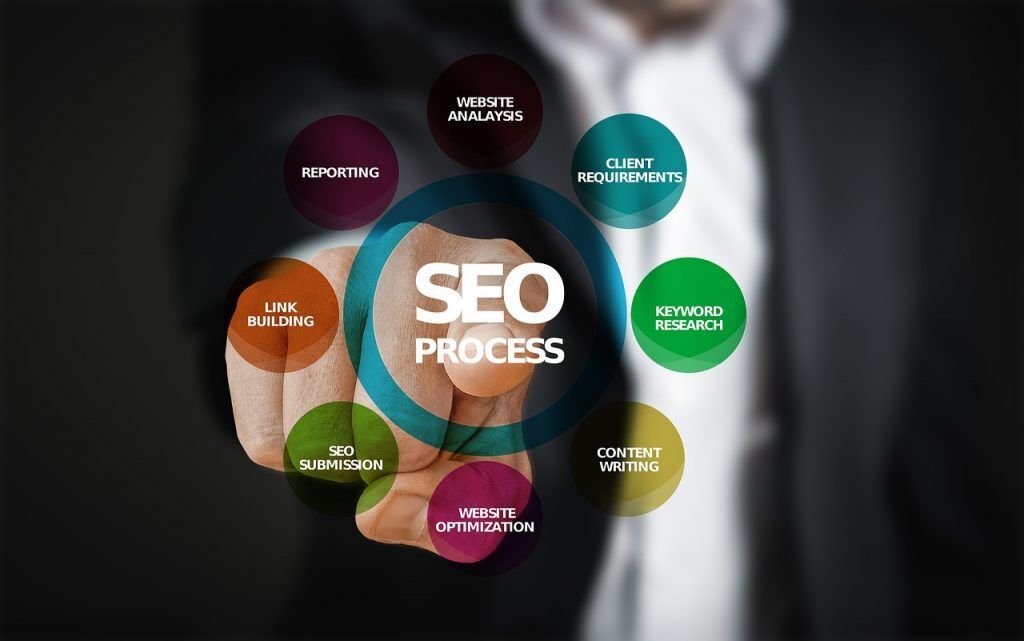 Components of Best SEO strategy
Many factors are at play in both on-page SEO and off-page SEO, but the two main components are backlinks and content.
Content
Creating great content can do wonders for your website – it can boost your rankings, increase the quality of traffic from search, and help you develop a loyal audience for future campaigns.
Backlinks
Backlinks are still widely recognized as one of the most important ranking factors in Google's algorithm. Moz found that "backlink signals make up more than 20% of what Google uses to rank websites," and other studies have found backlinks to be a factor in Google's ranking.
Website competitor analysis means assessing your website's competitors and analyzing their strengths and weaknesses. This allows you to see the opportunities that lie within your industry and take note of any threats that can damage or improve your online presence. When we say competitor analysis, we are talking about both general and in-depth analysis. The latter can include content marketing, backlink analysis, social media activity, email marketing, etc.
We will look at a comprehensive website competitor analysis checklist that should be used as a guide before any in-depth assessment of your online competitors. This is how it works: first, you start with our short checklist and begin working through the points one by one, then you might want to move on to our more thorough competitor analysis.
website competitor analysis: How do we analyze a website?
Results show that websites that were popular in search results changed a lot over time. There were periods when some sites dominated all others for weeks or even months, driving them almost to extinction. The most exciting thing, though, is that people tend to return to even the least popular websites.
When a new website appears on Google's first page, it gains enormous attention since many internet users are unaware of its existence. Once it reaches 1st place for one keyword, its organic traffic increases dramatically.
Click here to learn more about Keyword Optimization
Popular websites tend to be better on average since they have more resources for keeping and developing their content. People want to share such sites because they are expected to provide good content. This may amplify its popularity via sharing on social networks or link-building strategies (e.g., guest blogging).
When a website is a victim of a Google update, its rankings may change dramatically. Many web admins try to solve the problem by changing content or website structure, leading to higher rankings in the future.
Best Tools for websites analysis
Google Analytics
Google Analytics is an analytical web app that provides statistics and essential analytical tools for (SEO) and marketing objectives. The app is part of the Google Marketing Platform and is available for free to anyone with a Google account.
Google Analytics is a free tracking software offered by Google, and it shows you how visitors use your website. For example, you have an e-commerce shop and want to know how many users visit your website.
Google Trends
Google Trends is an application that analyzes the ranking of to most asked queries in Google Search across various regions in different languages. The application uses graphs to compare the search volume of different topics over time. Google trend app customizes the number of trending topics shown before you. Google trend displays the top trending topics for the world or by a specific region. With the Google Trends app for Enugu, showcase the topics everyone is talking about as they're happening…
Website competitor analysis: Some of the popular SEO tools
Google Analytics
Google Analytics is a tool that helps to track and analyze user traffic on websites. It's one of the most used analytics tools in the world. And probably, the most important it is FREE. The main advantage of GA can monitor how users use your website/WebApp/WebSite/Service. But it has a huge disadvantage: you can only monitor and check your website traffic and not another one (which would be very interesting if we wanted to compare results).
SEMRush
SEMRush is a powerful tool that allows you to find keywords your competitors are ranking, spy on their ad campaigns, see their top landing pages, and much more. The only thing I dislike about SEMRush is the price, although some alternatives are free (not as many features, but its ok).
AHREFS
AHREFS is another powerful tool to spy on your competitors, check out their top pages and keywords, and analyze backlinks… all of this stuff is something that you might do with Google Analytics. However, the difference between them is that you can do it with a competitor. Also, the mobile version (which is relatively new) might be very useful to you if you are working on your phone.
Google Keyword Planner – Keyword tool
I think everyone knows this one and if not, you should use it. There are many alternative tools for this keyword planner, but the strength of Keyword Planner is that Google itself provides it. Therefore, you can find top keywords for which your competitors are ranking and their traffic value.
Buzzsumo
BuzzSumo is the tool that I use to analyze competitor backlinks, top pages for keywords… it has a huge database that you can sort very quickly, so you will find what you are looking for quickly. You can use this tool to find influencers and opportunities for guest posting (which is a kind of link building) or collaboration (to promote your content). In addition, you can know everything about the people who wrote the articles that rank 1st for specific keywords, what language they speak, and much more helpful information.
Why are competitor analysis templates essential?
Competitor templates are a great way to find the competitor's best keywords and analyze their website. They are also an excellent way to see what you need to take into account to beat your competition. To be able to build a proper template, research should be done.
Components of high-ranking templates
Your competitor analysis template should include the following information: Competitor's Name, Site Overview, Organic keywords, paid keywords, AdWords spending, Link profile (external links), Domain Rating, and PageRank. In addition, some other vital pieces of information should be added to this. Those are website rank, social media statistics (Facebook Likes, Tweets, and Alexa Ranking.
Competitor's name
Templates must include your identity and logo as traffic can recognize your brand and approach you. Every brand has its logo. Thus, your brand must have a unique name.
Site Overview
Website URL – Site Overview Tab
Organic Keywords – Organic Keywords Tab
Free organic keywords are the keywords that consist of low competition and low monthly search volume. Unfortunately, it is not easy to rank for those keywords because there are not enough authority backlinks pointing to your page. So, most probably, you won't be able to rank on the first page.
Paid keywords – Paid Keywords Tab
Paid keywords are keywords you buy so that people can find your website when they search for them in Google, Yahoo, or Bing. You spend money on those keywords, and competition is high. There are only a few positions available on the first page of Google for paid keywords, so you have to work hard and build many quality backlinks pointing to your website.
For paid keywords, SEMrush gives accurate search volume data as well as competition information. The same information can be found on Google Keyword Tool, but only if the websites are Adwords advertisers.