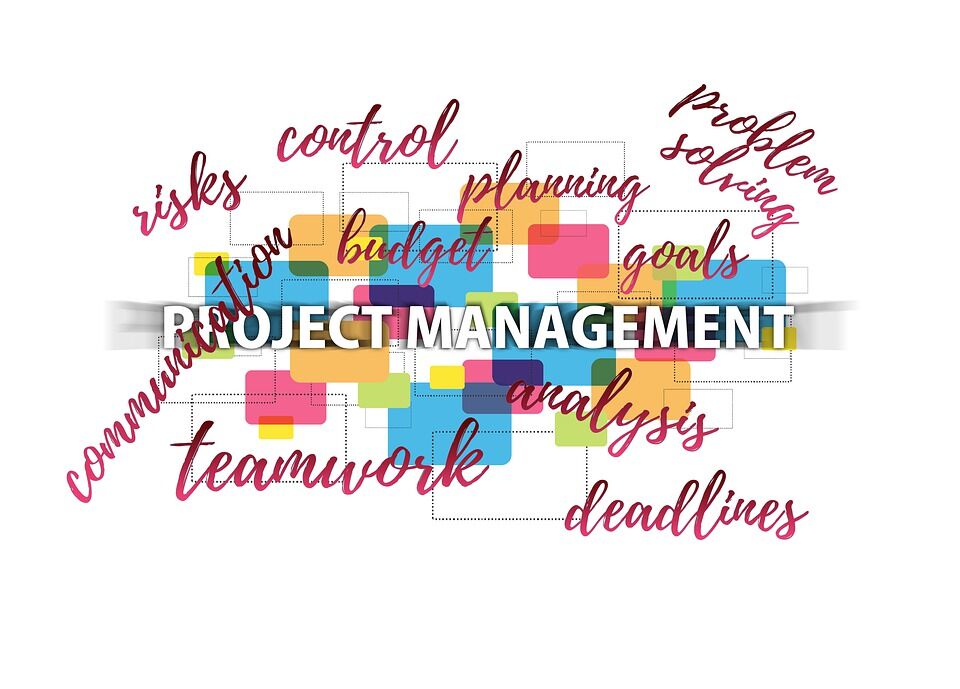 Marketing project manager
The marketing project manager is a professional position in marketing management. The terms project manager and project lead are sometimes used interchangeably. However, the latter is frequently found in agribusiness contexts. Moreover, A marketing project manager is a professional designation in demand in many business disciplines, e.g. marketing, but also in other areas conducive to applying the expertise gained at the university level in management, economics etc.
Furthermore, A marketing project manager immensely looks after all projects related to marketing drives. Furthermore, they primarily supervise the commencement/launch of a new product.

The main tasks and roles of marketing project managers
This includes identifying, prioritizing and developing new business opportunities within an assigned territory or product portfolio to meet strategic objectives. In addition to this, Developing the strategy for achieving the revenue/profit plan through pre-determined tactics. Recommending and communicating action plans and budgets to business partners. Furthermore, Leading the development and execution of marketing strategy in assigned product portfolio(s).
Managing the finances of a project by preparing, monitoring and controlling a project budget. Meeting financial objectives through revenue, margin, profit or return on investment targets at all project stages.
Creating and leading a team of marketing professionals. Likewise, Managing projects through the stages of development, implementation and delivery, ensuring on-time completion. Moreover, Monitoring or coordinating external services to ensure an integrated marketing approach within assigned portfolios. Identifying, contracting for, managing the relationship with, and measuring the performance of external service providers.

Ensuring that relevant internal stakeholders are engaged and understanding the strategy, including personnel from finance, sales, customer services and communications.
Roles in a host of organizations
Project Marketing manager role is vital in enterprise organizations for the following reasons:
Project Marketing Manager conveys the characteristics of a project to various stakeholders, especially funding agencies.
To create a clear picture in a donor's mind about a proposed project and its achievements during the project's lifetime to ensure continued fund flow from the donor.
Communicate effectively among team members and outside teams concerning the project's objectives, status, and plans.
Draw up documentation for various aspects of projects like justification reports, project proposals.
Coordinate among various departments concerning the project.
Negotiate with funding agencies for securing funds/cooperation in implementing project activities.
Monitor expenditure on the project's approved budget and submit monthly reports to funding agencies or organizations concerned authorities.
Interact with the donor at regular intervals and keep him informed about the project's progress.
Provide necessary feedback to management after implementing a project successfully. And assess the impact of a project at various stages to take corrective steps, if any.
10 . To propose alternative plans for improving the achieved degree of success.
Salaries of marketing project manager
A marketing project manager's salary is usually based on the size and type of his company and its industry. But on average, marketing project managers earn about from $45k/year to $180k/year. Brands backed by giant corporations or even governmental levels tend to offer higher salaries than smaller brands with no governmental support. The same applies to large companies with over 100 employees compared to small businesses with less than 10.
According to salary.com, the average salary of a marketing project manager ranges between $51,969 per year (bachelor's degree) and $107,672 per year (master's degree). As far as salaries are concerned, the amount of education and experience is a determining factor.

Furthermore, according to paymentalliance.com, the average salary for a marketing project manager ranges from 45k/year to 180k/year, depending on the industry. But this also depends on the country where he lives. Let's take the example of the United States. 45k/year is what you can expect to get if you work for a smaller company, while managers who work in big corporations can hope to earn up to 180k+ per year.

Digital Marketing Project Manager and their responsibilities
A digital marketing manager is enormously responsible for developing, implementing and overseeing long-term digital marketing campaigns and short-term advertising techniques. In addition, their role requires being adept at enhancing brand awareness, driving traffic to its website, and generating sales leads.
Their primary duty is to manage all digital marketing project activities effectively and efficiently.
Plan, schedule and assign work according to team member skills. Maintain regular communication with clients/team members for any issues faced during projects
Good knowledge of analytics tools like Google Analytics, Adobe Site Catalyst and other web analytic services.
A good understanding of Social Media (Facebook, Twitter etc.) & Search Engine Marketing (SEM) techniques are vital.
Be able to understand the latest trends in digital marketing and implement those as project requirements.
Design and plan new projects using the latest techniques in digital marketing. Define project objectives, milestones & deliverables of each project to meet clients requirements.

Manage all the project activities on time, including requirement gathering, planning, scheduling, assigning work to team members, managing budgets and resources effectively etc.
Analyze reports daily, weekly, and monthly reports to make sure the project is going on the right path and taking expected results. Identify any potential issue with existing digital marketing projects and take corrective action as soon as possible. Consolidate all websites into a single point of the content management system (CMS) for better search engine visibility.

Prerequisites and skills to become a Digital Marketing Project Manager

A digital marketing manager should know about different advertising channels and understand how they work. He must also analyze the results of advertisement campaigns because only an experienced person can interpret what is happening.

The job should be at least a bachelor's degree in business administration, marketing or equivalent field. In addition, most companies require at least three years of experience in a related field before hiring a person. To become a digital marketing manager, Skills include Adobe Creative Suite, Google Analytics, SEO/SEM knowledge, and an understanding of online advertising tools are vital.

Digital Marketing has been a critical business development for companies. In the digital world, it is vital to manage your digital marketing effectively and efficiently. A Digital Marketing Project Manager should know the latest trends & technologies in digital marketing to enhance their project skills.

The Digital Marketing Project Manager should have good knowledge in SEO, Paid Search, Social Media, and Web Analytics to manage projects in this area effectively. A Digital marketing project manager has to convey the tasks to all the team members and ensure they complete the task on time and according to a defined schedule. In addition, They must plan and assign work according to the skills of each team member.

A Digital Marketing Project Manager should have good coordination and communication skills which is essential in managing all kinds of projects. Good presentation & report writing skills are required to present the project details to clients, stakeholders and management. They must bear/tolerate pressure and manage all the project activities effectively.