Your Digital Marketing Questions Answered
Whether you currently use digital marketing for your online business, or haven't yet started a campaign, chances are you have some questions.
FAQs | Frequently Asked Questions
faqs. This is the page for Frequently asked Questions.
How do I improve my website's relevancy, authority?
Optimize the web page's title
Optimize the web page's meta description
Use target keywords in the URL
Develop long-form pieces of content
Tag website posts with relevant keywords
Use keywords in the headings
Optimize web images
Insert YouTube videos into your content
Link to Relevant Web Pages Internally and Externally
Can people find my site on Google right now?
The easiest way to test this is to go to Google and type in "site:[mydomain.com]" and see if your website pops up.
If your website doesn't pop up after doing this search, then your site isn't on Google right now.
To fix this, add your website to Search Console and submit your sitemap after verifying your site. Don't worry we at SEO Digital Marketing helps you do this all for you.
What is Difference b/w SEO and PPC? And Which is better?
The main difference between Search Engine Optimization (SEO) and Pay Per Click (PPC) is that traffic coming from SEO (organic) is free while traffic generated from PPC is not free (as the name implies you have to pay a cost per click).
We've seen from past experience that SEO click-through rates are higher than PPC, meaning that it has the potential to drive significantly higher volumes of organic traffic to your way.
In addition, your cost per acquisition (CPA) is going to be much lower using SEO than PPC. In some cases we recommend PPC like eCommerce websites etc.
What is robots.txt & breadcrumbs?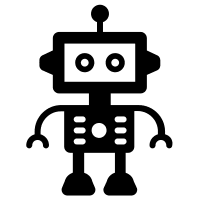 Robots.txt is a text file within your website's top-level directory that instructs search engines how to crawl your pages.
Breadcrumbs all help dictate the taxonomy and structure of site to search engines. Breadcrumbs look like this:
https://unsplash.com › backgrounds › desktop
What are SEO backlinks?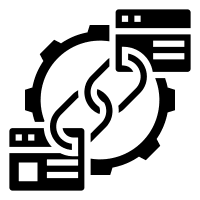 Backlinks are links from a page on one website to another. If someone links to your site, then you have a backlink from them.
If you link to another website, then they have a backlink from you. For example, these words link to YouTube, so they now have a backlink from us.
Internal vs. external links: What's the difference?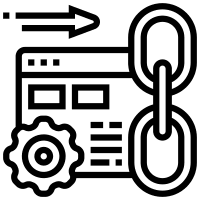 Internal links are hyperlinks that direct the readers to a target page on your website. Internal link is a link from one page to another page on the same domain.
External links to your website are one of the biggest factors in the discovery and search engine ranking of your website. An external link is any link that goes or comes to and from a different domain.
What is broken link building and redirects, are they affect SEO?
Broken link building is the process of seeking out links to pages that no either no longer exist or have been moved and replacing them with your own pages.
Redirects are a natural part of linking between content on your site. That said, 301 redirects pass anywhere between 90-99% of link equity (read: ranking power) to the redirected page.
So, if you've moved a piece of content between several different pages, and all those redirects are still in place, you might be sacrificing some load speed/link equity.
Our SEO Team will check broken links or the pages which need to redirects without loosing SEO ranking of the site
.

What is Email Marketing?
Marketing your products or services by email can be a fast, flexible and cost-effective way of reaching new customers and retaining existing customers by encouraging repeat website visits.
Email marketing can allow you to create targeted and personalized messages. Your customers/visitors receive the emails of your brand whenever you Post a new article on blog.
Or add promotions to your eCommerce sites etc. When any visitor click on subscribe button added on your website by entering email ID then he/she able to receive website updated from your side.
Do you have any experience in developing e-commerce apps?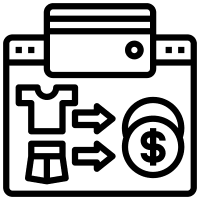 Yes, we have years of experience in developing e-commerce apps for a single vendor or multi-vendor concepts.
Can we schedule a call to discuss my app idea and understand your technical capabilities?
Of course we are available for a call or email to discuss your app idea, whatever seems convenient to you.
Can you build apps for both iOS and Android?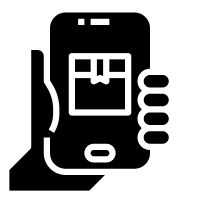 Most of the apps we make support both iOS and Android mobile platforms. It's common for people to want their applications to work across web and mobile devices.So we use development frameworks that enable us to quickly support both platforms.
Do you build web applications too?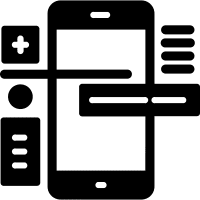 Yes, in fact nearly every mobile app that we build also needs a web-based application behind the scenes to drive it. Ever logged into an app? There is a web server in the background, serving the app with data that is checking whether you have permission to log in, or not.

What Technologies are used by SEO Digital Marketing in Website design and Development?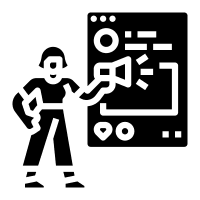 We offers a variety of website design and development services, from creating mobile web development solutions and responsive website designs, to building custom e-commerce, blog sites using the latest and proven web technologies.
We build sites by using Basic to Latest and advance technologies to build solutions for the customers as per demand of our valuable customer and the purpose for they want to develop the site. HTML,CSS, Java Scripts, PHP, Web Development Frameworks, Angular, Ruby on Rails, Laravel, Ruby etc. with latest libraries as well. Also we make websites on WordPress.
Should I hire an SEO company/agency?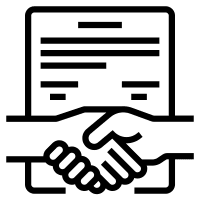 Yes, For many businesses, it makes sense to use SEO as a long-term, ongoing strategy for generating revenue, because that's what SEO does. if you're looking for long-term success.
We have the most Professionals SEO teams and you are on the right place to rank your website/Blog on Search Engine like Google. Hiring an SEO company helps your business earn more from SEO by providing you access to advanced marketing tech, experienced SEO specialists, and more.
SEO Digital Marketers Provides you all these on one Platform.
What is SEO and what does it stand for?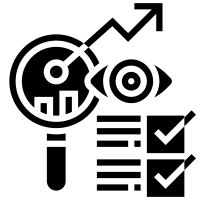 SEO stands for Search Engine Optimization. You engage in SEO when you attempt to get a page to rank higher in a search engine's SERPs (search engine results pages), with the ultimate goal being to increase organic (unpaid) traffic to that page
.
What parts of SEO should I focus on first?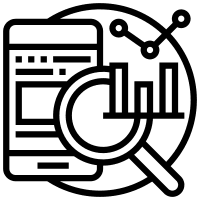 SEO is divided in two parts: On-page SEO and off-page SEO. On-page SEO refers to all techniques that can be implemented on your website to improve your ranking in SERP (search engine results pages), whereas off-page SEO refers to everything that can be done outside of your website to improve its visibility on the web.Our Expert Team will first do an audit of your website and suggests that which part of SEO should be improved first or we go parallel
.
Do I really need SEO?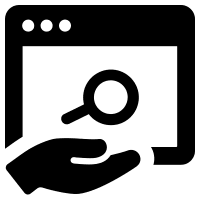 SEO is made up of multiple different elements, and knowing what they are and how they work is key to understanding why SEO is so important. In short, SEO is significant because it makes your website more visible, and that means more traffic and more opportunities to convert prospects into customers.
An optimized website earns more traffic
On the surface, the goal of SEO optimization is to improve your site's rankings in search results.
But the purpose of achieving high rankings is to attract more traffic and ideally, to convert that traffic into customers and regular visitors of your website/Blog.
It helps your target audience find your site
SEO can help your business get in front of your target audience as they're actively searching for information. And considering how common it is for consumers to use search engines to find information about products and services, this is a huge opportunity for your business to grow.
What is on-page SEO & off-page?
On-page SEO is the practice of optimizing individual web pages in order to rank higher and earn more relevant traffic in search engines. It refers to both the content and HTML source code of a page that can be optimized, as opposed to off-page SEO which refers to links and other external signals.
OnPage SEO
Technical SEO
Content/Relevance SEO
OffPage SEO
Where do I start my SEO strategy? faqs
Analyze your competitors' organic search rankings
Online reviews
Blog strategy & backlink profiles Then, dig into their user experience, social media, and target audience segments.

Will blogging help SEO? faqs
Yes! Each piece of new content you create is another opportunity to rank for a target keyword related to your business. The more high-quality blogs you create, the wider the net you cast across your industry's organic search results.
How do I improve my Website's Domain Authority (DA)? faqs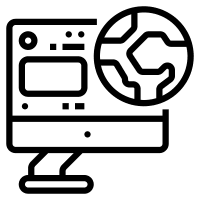 Improving Domain Authority is the part of Off-Page SEO. The best practice to improve the Domain Authority is to build links to the high-quality long-form articles that you have already built. Need to post articles or links on Googles Trusted Websites which Impact on Google to add your website in trusted category which improve the ranking of website.
Using our SEO strategies, such as keywords, meta descriptions, and links, your optimized content will stand out to search engine algorithms as relevant information and ultimately rank higher. Simply put ranking higher leads to increased traffic and consumer trust.

What can SEO do for your business? faqs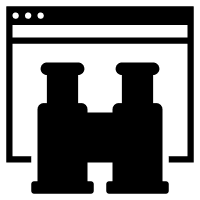 If online marketing is an important part of your business (to be frank, it should be) than SEO can be a serious asset. It costs nothing to do a little keyword research, come up with a content strategy, and regularly practice external and internal link building.
And while SEO may not return immediate, tangible conversions, it is a pivotal part of driving organic traffic and driving organic traffic is a pivotal part of building brand awareness and familiarity. If your audience can rely on you to deliver relevant, high-quality resources at the top of the SERP, they'll be that much closer to purchasing your product!
FAQs (More)
How long will it take my website to rank in Google? faqs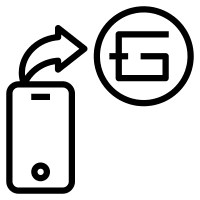 Many SEO experts tells you that it takes 4 to 6 months to start seeing results. That's generally accurate, but bear in mind this is when you start seeing results, and SEO results grow over time.
There are over 200 SEO factors Google takes into account, including: Page-level factors such as where the keyword is located (title, meta descriptions, h1, h2, etc.), how often the keyword comes up on the page, and so forth. As we mentioned above, it usually takes 3-6 months to rank in Google. Some imp on-page SEO factors are:
Publish Relevant Content
Update Your Content Regularly
Meta Title
Meta Description
Use alt tags
How do you do Local SEO?faqs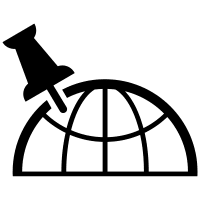 To rank well on search engines in a local area, you should focus on implementing local SEO tactics. Most people who do a search for a local business will use Google. Though Bing and Apple Maps are also somewhat common. There are factors to consider when focusing on your local SEO.
Business like: Local Medial Clinic, Property Business, Pet Store etc. Our SEO Expert team will do Local SEO for your business
.
What are the graphic design services provided by SEO Digital Marketing?faqs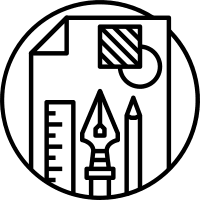 Pretty much everything. We can help you with:
Logo Design
Character Animation
Commercial Animation
Titling Animation
2D and 3D Animation
Product Demos
Corporate Videos
Training Videos and Tutorials
Animated Stories
Product Animation
Explainer Video Animation
Whiteboard Animation Video, Architectural Animation, 3D Engineering Animation
If you want graphic design services, chances are, we can help you get what you need
.
How does it take long? faqs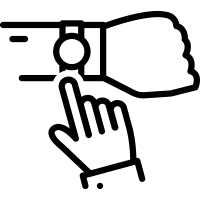 This answer is not constant like the common queries. It depends on many technical factors along with the skills of the video editor by whom you are going to take the service. In some cases, video editing can take a few hours only. And, some files can take over a week
.

Cross-platform & Responsive Web Development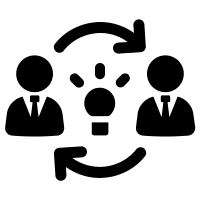 We provide responsive websites which are displayed properly on all screen sizes and in all the browsers. You don't have to worry if your users are on the PC, tablet or the mobile. We make sure whichever browser they use on any device, the experience is streamlined and awesome.
How long will it take to get a new website development?faqs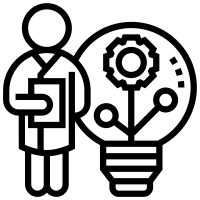 On average, we shoot for a six to eight week turnaround, but the pace of any project is set by each partner. How much input you can provide during the initial stages, your availability with feedback.
how soon the content is ready, all this affects the speed of completion. The functionality needs may also play a role, more complex sites will take more time to develop.
While very small websites can take as little as 6 weeks to complete, larger more complex websites can takes more than 8 weeks to months and beyond.
I have a website can you build an app for the same? faqs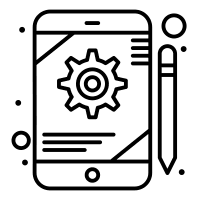 Yes, we can easily develop an app for your website. We use cloud databases so the data will be synchronized across your website and mobile app as well.
Do I really need a Website? faqs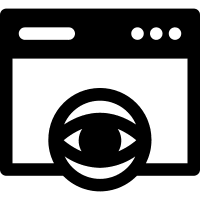 Yes! A website will enable customers to see what your brand is about while learning about your products and services. By having your website available to new and existing clients, it allows your business to be available 24/7 for your customers.
What is Social Media & what Includes in your Social Media Management services? faqs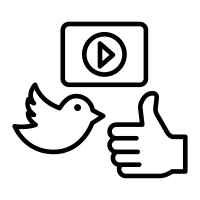 Social Media is the most popular marketing approach at the time because of its number of users which are globally interacted with one another without boundaries and limitations. You can promote your brand globally with millions and billions of Users at the same time which is very difficult when we talk about Print Media. Also social Media Campaigns are very cost saving as compared to print media.
Our Social Media Management Services Include all Social Media Platforms provide services:
Channel-specific social media services
Strategy planning
Account/profile creation and branding
Content creation
Content publishing
Research and Analysis
Education and Consulting
Campaign and community management
Are you providing Web Hosting?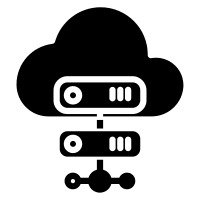 Hosting is super important! When it comes to hosting, you get what you pay for. We've developed a list of our absolute favorite hosts to help you find the right host at the right price from below:
Domain Name Registry
Hosting
Bandwidth and server storage
These all above Web Hosting services are exclusive and not include in any offers, we are happy to guide and suggest best Hosting providers with best uptime and support services
.
Why Word Press?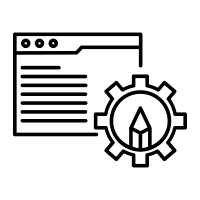 WordPress is an open-source website creation platform. On a more technical level, WordPress is a content management system (CMS) written in PHP that uses a database. Designed with usability and flexibility in mind, WordPress is a great solution for both large and small websites.
Benefits of Using WordPress:
Manage your Website from any Computer
No HTML Editing or FTP Software required
Ease of use
Search engines love WordPress sites
You Have control of your Site
The Design of your Website is 100% customizable
A blog is Built-in and ready to Go
Extend the Functionality of your site with Plugins which you can use by yourself easily
Your site can grow as your Business grows
Drag and Drop Widgets
What is the standard cost of building a mobile application?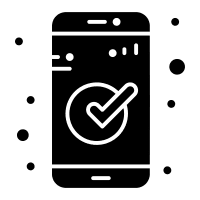 There's no fixed cost of building a mobile app. The app development cost depends on many factors including purpose, functionality, features, use of visuals, development hours, team strength, etc.
Our Team
Our team values more than big budgets.
We do our best to meet our customers expectations, always in time.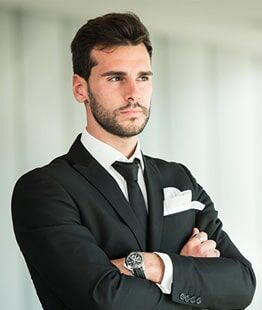 Galvin W.
Account Manager
Gavin is focused on our each of our partners ROI's. He makes sure that our partners are our number one priority.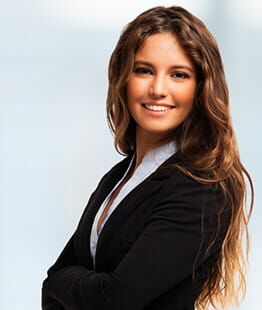 Alisson D.
Digital Marketing Specialist
Alisson is dedicated to creating and delivering an exceptional digital experience for all of our partners.